Catering & Events
Celebrate with Cupcakes
We offer a variety of catering options for large and small events. Birthdays, corporate events, weddings - you name it, we've likely done it. We can even customize certain cupcake frosting colors or fondant/ edible ink. Custom designs carry an additional price per cupcake.
Standard & Specialty Cakes
Choose from our featured standard and specialty cakes on our menu.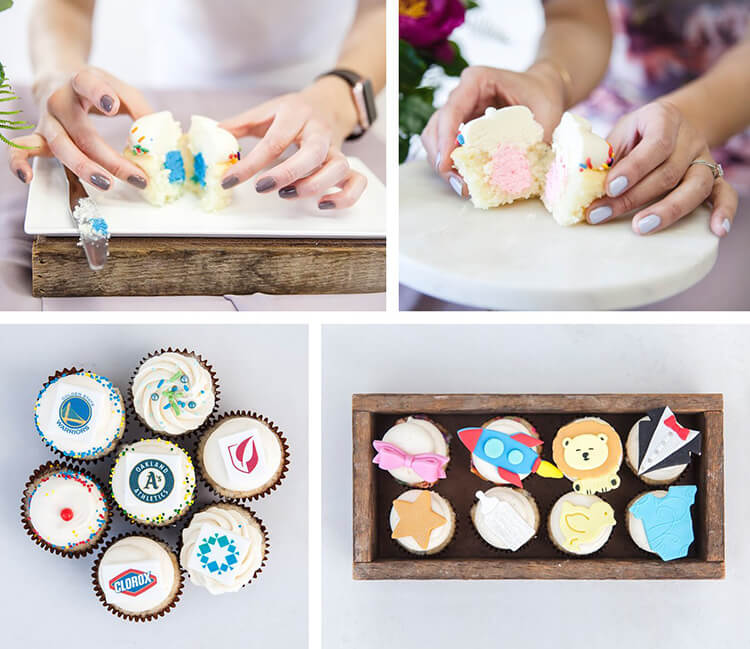 PLEASE NOTE:
We require 72-hour notice for all cake and custom orders.
Delivery available for weddings and special events (currently we do not offer set-up)
Price varies based on location.
Individual boxes $1 each (additional $10 handling fee for every 50 boxes)
Delivery fees vary by city. Please inquire when placing your order